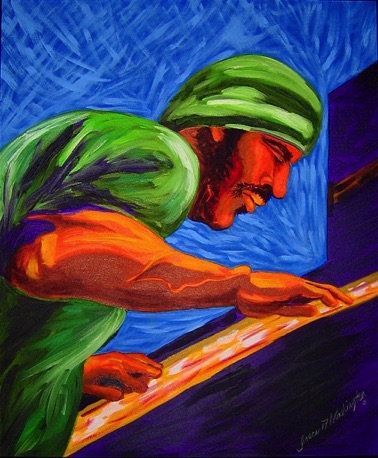 "Take Two"
© 2001 Grace A. Washington
All Rights Reserved by Grace A. Washington
When I was a child, my parents, aunts and uncles would get together for game night. There was always music playing, laughter, food and great times. Dave Bruebeck's "Take Five" was one of my families favorites. Hearing that song always brings back fond memories.
"Take Two" is one of a five part series which I painted at the same time. The series is based on "Take Five" and my hope was to paint the emotions of the musician playing.