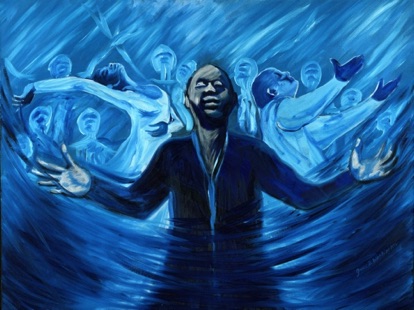 "Peace Be Still"
© 2005 Grace A. Washington
All Rights Reserved by Grace A. Washington
Inspired by the peace of God, that surpasses understanding. The rapid movement in the foreground and background to represent disorder and chaos. The calm praising people represent that outside circumstances do not affect their inner peace which is displayed in their countenance.