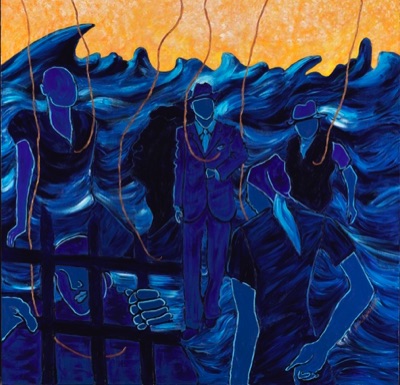 "Fisher of Men"
© 2006 Grace A. Washington
All Rights Reserved by Grace A. Washington
I believe that the only way for people to overcome the barriers which separate us is by reaching hearts with love, empathy, friendship and respect. "Fisher of Men" has gold lines from heaven reaching out to touch each person's heart. The men and women depicted come from many different circumstances. Some are laborers and some are financially successful. One is in a physical prison but all of them, even the ones with a perceived freedom are all living within the turbulent seas of life.
"And Jesus said to them, "Follow Me, and I will make you become fishers of men."
Mark 1:17